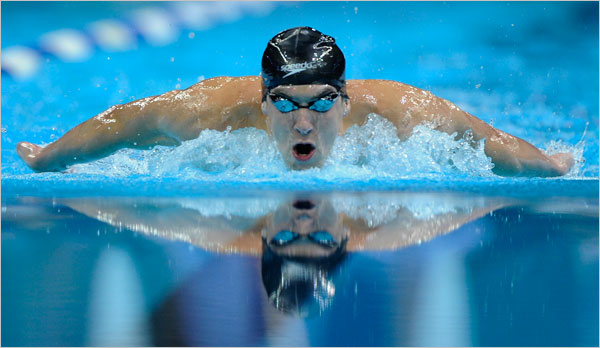 With winning Olympic medal number 19 yesterday, Michael Phelps is now the most decorated Olympian in history. He says that the London 2012 Games will be his last although Phelps and his mother Debbie do not seem to see eye-to-eye on that one (and even though Phelps is only 27 and he would only be 31 in Rio 2016).
Olympic-sized success tends to lead to Olympic-sized endorsements which Phelps has seen his fair share of over the years. The only other American swimmer who seems to even put a dent in Phelps' endorsement fortune is Ryan Lochte.
The question here is how sustained will Michael Phelps' endorsement career be? With Shawn Johnson (retirement) and Nastia Lukin (did not qualify) not participating in the London 2012 Games, Phelps is easily the biggest American name in the field and probably would have been even with those two in the field.
If Phelps is set on not participating in the 2016 Summer Games in Rio, then will companies still look for him to endorse their products? I would tend to lean yes although his track record out of the pool is far short of a world record.
How do you think the business world will respond to the most decorated man in Olympic history even if he doesn't participate in 2016? Discuss.