This weekend marks the 40 year anniversary of President Richard Nixon signing the Educational Amendments of 1972 into action.

The most prominent section of the Amendments, in education and in sports, is Title IX.

Title IX most simply states, "No person in the United States shall, on the basis of sex, be excluded from participation in, be denied the benefits of, or be subjected to discrimination under any education program or activity."

Four of the most prominent names associated with the Amendments, and specifically Title IX, were Bernice Sandler, Edith Green, Birch Bayh and Patsy Mink.

All had important parts in the proposal, drafting, and passing of Title IX.

On June 23, 1972, Title IX became a law.
Since that June day in 1972, the amendment that was for education, has allowed women's sports to grow exponentially.

Prior to Title IX, the world held onto few moments in women's sports.

They had Wilma Rudolph's 3 gold medals at the 1960 Rome Olympics.

They had Babe Didrikson Zaharias
who was as ahead of her time as anybody in history, not just sports.

They had Althea Gibson who broke down tennis's color barrier.

Moments were few and far between.
After Title IX was passed, there were "more moments" in women's sports.

Why?

Women had more opportunities.

Women had more opportunities to grow up with a sport, move up through the ranks, and excel as professionals.

The presence of women was more widespread and in sports that were almost always considered solely a man's game.

Women have proved over and over that when they are faced with doubt from their male counterparts, they not only rise to the occasion, they surpass all expectations.

Women can transcend greatness just as well if not better than men.

Women have the gloom of the pre-equal rights era hanging dauntingly in their rear view mirror that the men never had.
Title IX has given opportunity to women, but the women have done all the work.

The women take nothing for granted, they seize opportunities, and they meet every obstacle head on with an impressive mental toughness.

They leave all doubt to the men.

This one is for the events that have shaped women's sports after Title IX was put into law.

This one is for all the women who have taken their opportunity and gone on to greatness.

This one is for all the women to come who will do the same in the future and idolize these same pioneers of women's sports.
Here are my 5 greatest post-Title IX moments in women's sports history, and out of respect for equality, they are in no particular order
1. Billie Jean King defeats Bobby Riggs in the Battle of the Sexes in 1973.
2. United States Women's Soccer team defeats China in the 1999 World Cup Finals
3. Mary Lou Retton brings home the all-around gymnastics gold medal at the 1984 Los Angeles Olympics.
4.

UCONN Women's basketball team's 90 game winning streak from 2008- 2010.
5. The women can play with the men.

Annika Sorenstam and Michelle Wie play on PGA Tour.

Danica Patrick races in Indy Car and NASCAR.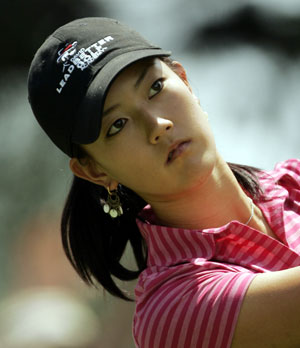 Now more than ever women are making a name for themselves through sports.

With Title IX still ruling the land and a better view on what equality truly is, there seems to be no limit for women's sports.

Let them continue to seize the opportunities that Title IX has provided and continue producing those sports moments that can be enjoyed by even the most narrow-minded of fans.

In the first 40 years, Title IX has done so much for women.

We are all anxious to see what the next 40 bring.
What is your favorite moment in women's sports history?

Who is your favorite women's athlete of all time?
Tweet
Follow @kevin_rossi