The sports industry as we know it is as opportunistic as industries come. There is never a dull moment, and just about any event that garners media and consumer attention can be utilized. Whether it is a tragedy turned to charitable initiative and public relations masterpiece or a consumer-made ploy that at times can seem more whimsical than real deal, the sports industry can do it and more than likely has probably done it.
What better to capitalize on than the biggest and baddest of them all: the end of the world. The world is supposedly going to end tomorrow, so what better time to spend all of your hard-earned cash on some team licensed merchandise. The end of the world paired with the continuing holiday season of shopping has consumers in a frenzy that looks more like a supermarket bread aisle the day before a Weather Channel-hyped blizzard super storm than your typical Friday, December 21.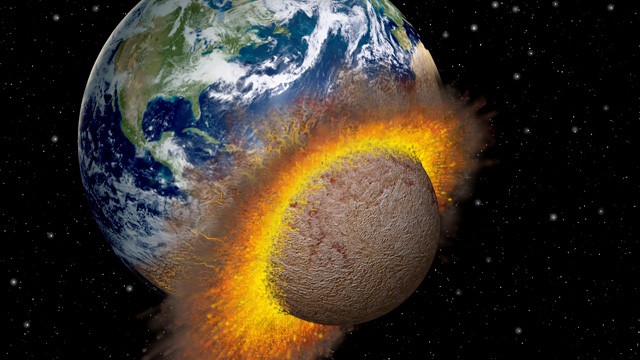 ABC NEWS
I
t could be fun.
A team could offer between 12% and 21% off on specific items in their online store.
They could even offer the discounts on their whole online merchandise store if they're feeling particularly scared about ending the world with a warehouse full of unpurchased merchandise.
Teams feeling especially up to the task could even have a fun, end-of-the-world themed layout on their online store for the day.
Since nobody really knows what the end of the world looks like –
I contacted the agent for the dinosaurs, he never got back to me
– it could be interesting to see how individual teams interpret the ending of our beings.
Of course the deal could only run on Friday because, well, there aren't supposed to be any more days after Friday. However, since we are going to live – err at least I think so – teams could also use Saturday to capitalize. Since it wouldn't be the end of the world sale any more, teams could run a "We Survived 12/21/12" sale. With this they could do whatever time they wanted on Saturday or if they were feeling ambitious, they could extend it the entire weekend. The same 12% to 21% would suffice for this as well.
A deal like this would play on the heightened consumer interest around the "event" while also in a time of the year when consumer interest is already at its pinnacle. Teams that do not at least attempt to capitalize on the end of the world this Friday are missing out on a once in a lifetime opportunity. Literally.