The 2013 US Open tees off from Merion Golf Club in Ardmore, P.A. this morning, but the impact has already begun to be felt. With three days of practice rounds already in the books, the Philadelphia area has likely already seen a boost in the local economy.
Earlier this month, the Philadelphia Inquirer took a look at amount of money that the area is set to take in. They pegged the figure between
$100 and $120 million
and about 190,000 spectators, volunteers and staff over the course of the week. To set a standard for comparison, the article used the 2002 X Games, which brought in $40 million and 235,000 spectators over ten days.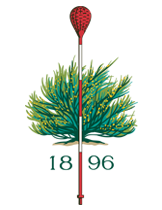 This kind of eight to nine figure economic impact within a week to two week span is something that professional teams cannot offer. Teams tout their impact on the local economy, but study after study shows that in most cases there is simply a shift in where the the impact is felt within a certain region, not necessarily resulting in an overall gain.
However, major events like a US Open bring in people from outside of the country and sometimes from outside of the United States. Hotels have reported that they have seen reservations from foreign countries like Germany, Ireland, and Japan,
according to the Inquirer
.
With Monday's practice round a washout, it is uncertain how much the impact will be, well, impacted. If you only had tickets to Monday's practice round, would you have left early, hung around and checked out the area, or hung around and tried to get tickets to another practice round? Maybe the combination would result in no change to the overall estimated impact.
Either way, the pros are ready to take on one of the most historic courses in the country, Merion Golf Club. Though short, Merion will prove to be a difficult test for many especially when it comes to making disciplined decisions and club selections. The pros are ready to play, but are you ready to spend?
Follow Kevin Rossi on Twitter @kevin_rossi.